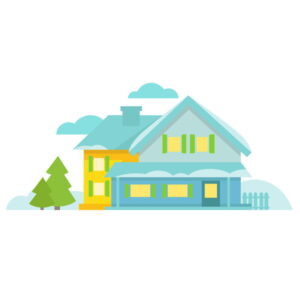 Everyone knows the reputation of a New York summer. The temperatures are high and so is the humidity. When you step outside, you're sure to feel the heat. If you're looking to stay cool when you're at home, then you know this starts with having the right air conditioner.
While this is important, the pursuit of comfort doesn't stop when you install your air conditioner. It's also important to make sure that you're running your system properly and paying attention to the status of your home. All these factors are going to determine if you're getting the right air conditioning in Staten Island, NY.
Let's discuss some game-changing tips that can help you stay cool for less this summer. 
Great Cooling Tips You Need to Know
Here are a few cooling tips you should try out this summer to make sure your air conditioning system is as efficient as possible. 
Swap Your Filter
Make sure that your home's air conditioning system is properly maintained. All you need to do is swap out your home's air conditioning filter once a season. We suggest doing this at the start of every season. It's simple. All you need to do is run out to your local hardware store and pick up a filter. If you're having trouble actually swapping the filter on your own, we can walk you through it over the phone. 
Always Maintain 
Make sure that you maintain your home's air conditioning system every single spring. We recommend spring because it's the easiest way to maintain your system before the high heat and hard work of summer. If you want to make your maintenance easy, then we recommend enrolling in our maintenance program. It will help save you money and make sure that you never forget an appointment. 
Use Your Ceiling Fan
Make sure that you're getting your ceiling fan into the mix if you'd like to feel cooler while saving money. You can use your air conditioner and ceiling fan together and run your AC system at a lower temperature. Make sure that you remember that a ceiling fan can only cool you rather than the room. There's no need to run it when you're not around. 
Avoid Heat Build-Up
Make sure that your home isn't hotter than it has to be. Save any baking, running of your dryer, or any other work with a heat-burning appliance until later in the day. It's the best way to avoid inefficiency with your air conditioning system and save yourself money in the process.
Close Curtains, Blinds, Shades, Etc.
The natural light in your home can raise the internal temperature of your space by a few degrees. While a few degrees might not seem like a lot, it's enough to trigger your thermostat to kick on your AC unnecessarily. We suggest keeping your home's internal temperature as low as possible. You can do this by shutting out as much natural light during the height of the day.
Contact Scaran today to schedule an appointment with our professionals.