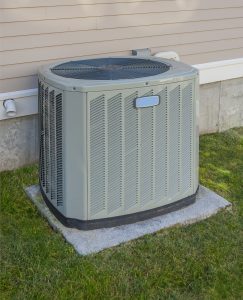 October is usually the last month air conditioning systems here see any work for the remainder of the year. It's heating season once more, and that means furnaces and boilers are turning on and air conditioners are going to go into hibernation until after the spring thaw.
But wait… air conditioners shouldn't simply be left alone after they stop work for the year. Unless you use a heat pump for your home comfort, which is both a heating and air conditioning system, you need to take a few steps to shut down your air conditioner for winter. This way, you'll protect it and see that it's in top shape in the spring when it's time to arrange for its regular maintenance. These steps will also help prolong the air conditioner's lifespan so you won't end up replacing it years before its time.
Make sure any leftover repairs are taken care of
Before taking any further steps, have you had any malfunctions in the AC repaired? No matter how close it is to winter weather, AC malfunctions must receive timely fixes. Letting a repair need linger over the winter can only lead to worsening—leaving you stuck with a non-working cooling system the first time you need it again! Schedule repair work before doing anything else.
Turn off the air conditioner
No, we don't mean turn it off from the thermostat simply by setting the temperature higher. A sudden spot of warmth during the winter might cause the air conditioner to turn on briefly, and this may seriously damage the outside unit as it draws snow and water into it. To avoid the AC accidentally turning on, you have to shut it off completely. The way to do this is to find the air conditioner's breaker switch outside; it's usually located under a flip-up lid near the condenser unit. Open the lid and turn the switch to "off."
Clean the outside unit
Use a broom first to brush off leaves, branches, and dirt clumps from the condenser unit. Then take a hose on low pressure and wash down the outside cabinet. Make sure any debris that's too near the unit, such as piles of leaves, mounds of dirt, or branches growing too close, are also removed.
Cover the unit
Finally, place a waterproof cover over the condenser unit to protect its interior from water, snow, and any objects blown by winds. You can purchase a specially designed cover for this job from home supply stores. But there's nothing wrong with using a waterproof tarp for the job as long as it fully covers the unit. Make sure it stays in place and won't blow away from the winds with some bungee cords.
There! You've just winterized your AC, and you can rest easy about it making it through the season in fine shape. Don't forget to schedule maintenance for it before you start using it again in spring.
No matter what service for air conditioning in Staten Island, NY or the surrounding areas you may need, you can count on everyone here at Scaran to deliver the best possible work. We have more than nine decades years of history assisting homes in the area with all their heating and cooling needs.
Scaran has served Staten Island and Its Neighbors for over 90 years!