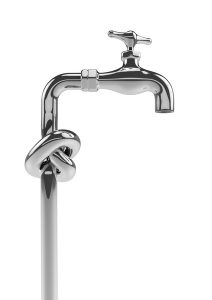 Your plumbing matters too! You've probably been focused on cooling, cooling, and more cooling for the past few months. Now the temperatures are falling off and you're setting your sights on heating—we want to make sure that your plumbing services aren't lost in translation.
Your plumbing is one of the most important aspects of your home. You need to give it quality care through professional service. We know that it's not always easy to find a plumber in Edison, NJ that you can trust and rely on. We want to be that team for you. Scaran has over 90 years in the industry, and we're still working each and every day to make what we do even better. Come to our professionals when you want great work.
A Helpful Plumbing Checklist
Here are a few things you should check in on at the end of the summer season. Thinking about your plumbing services now will really save you a lot of money, time, and hassle in the future. Watch out for:
1. Garbage Disposal
Your garbage disposal is responsible for a lot throughout the year. Processing so much food and waste puts a little wear and tear on this system naturally, but the wear and tear can upgrade to something even greater when you factor in human error. Make sure that you avoid putting things like FOG (fat, oil, and grease), pits, seeds, peels, or husks down your drain.
2. Sump Pump
This is the time of year where your sump pump is probably going to get a great workout. We're about to start seeing lots of rain and wet weather in the upcoming months, so it's important to ensure that your sump pump is up for the job. If you haven't already had a professional come out and take a look at your sump pump, now is the time to do so. A professional eye now will help you avoid water damage and flooding in spring.
3. Water Heater
If you have a tank water heater, it's time for you to schedule an appointment to get it flushed. If you have a tankless system, it's still a great idea to contact a professional for a tune-up. We're about to face a long, cold season ahead and you're going to want a water heater that can stand the test of time. Contact our professionals sooner than later to get your water heater system together.
Professional Service Makes Everything Better
Plumbing is one of those topics that's oversaturated online. You can pull up your search engine of choice and find thousands of articles and videos detailing how to get rid of that plumbing problem you're having. None of these online resources can ever give you the expertise of a professional though. You're going to need to rely on someone with training, licensing, and experience. We can give you all of that at Scaran. Come to our team and get prompt, reliable services that are sure to keep your plumbing system in amazing shape.
Contact Scaran today to schedule an appointment for your plumbing services. We're 90 years in the making!