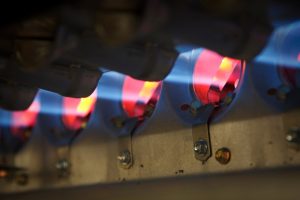 Now that it's winter, there's really no better time to monitor your furnace system closely. This is prime time for your heater. The temperatures are cold and the pressure is on. If you notice that there are problems plaguing your furnace, then you can contact us for furnace repair in Staten Island, NY. 
We know that you might not be able to spot every single problem that's going on with your furnace as soon as it happens. We don't expect you to be perfect. If a sign or two slips through the cracks, we understand this. We do want to make some signs apparent to you though. If you notice any of the following, then it's time to have one of our professionals repair your unit. 
Don't Ignore These Issues
There are some problems you shouldn't ignore when they come from your furnace. Here are a few that you should alert our professionals to as soon as you notice them.
Weird Noises
It's come to the point where you need to choose between your peace or your warmth. You know that running your furnace means that you're going to run into a host of loud noises. This is a good sign for your furnace system. If you're hearing things like scraping, banging, rattling, and more, then we want to help you get past these weird noises.
Cool Air
You're not warm enough because the only air you're getting from your furnace is lukewarm. This is bad news. If you'd like to improve your heating quality, then this is going to start with furnace repair. Cool air might be caused by something like a bad part of your system or a clogged filter. Either way, our professionals will solve the issue.
Leaks
Have you noticed that there's a weird leak coming from your furnace system? If you take a closer look at the liquid and realize that it's water, your first instinct might be to feel relieved. Water can't be that bad after all, right? This isn't really the case. It means that the condensate coming from your home's furnace isn't trickling down to the condensate pan. You need repair work to fix this before it becomes a bigger problem. 
A Discolored Burner Flame
If you're having suspicions that your furnace system is having trouble, then you might want to get in touch with a professional for confirmation. Our professionals can take a look at your furnace flame to confirm that you're getting the right power. Your furnace should have a flame that burns bright blue. If it's yellow, red, or orange, then you're not receiving proper heating power. 
A Gas Smell
The very last thing you want to notice coming from your furnace is a gas smell. If your furnace smells like gas any time you run it, we recommend that you turn it off and pick up the phone to call a professional for emergency repairs. A gas leak is not only harmful to your furnace itself, it's also harmful to your health and the health of your family. 
Contact Scaran for your furnace repair work this winter season.