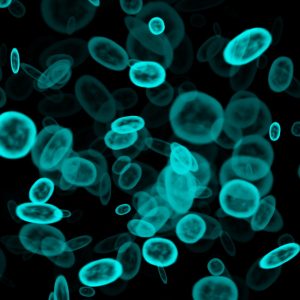 It's always a good thing to get more invested in your personal health. A great thing to focus on that many people ignore is the health of their home. If you can't rely on your home to remain a safe space free of contaminants, then it's not going to be easy to stay healthy. This is why we recommend indoor air quality units to our local customers. While everyone's indoor air quality needs are different, we do recommend that you consider an air purifier in Dayton, NJ.
Indoor air quality is typically something that's a new venture to homeowners. If you're in this scenario and you want a little guidance, then you can rely on the expertise of our professionals. We're here to educate you just as much as we're here to install, repair, replace, and maintain. We'll start the education today with this blog. 
How Air Purifiers Work
We'll start off with the basics and get into the mechanics of an air purifier. "Air purifier" is an umbrella term. There are many different types of air purifiers you can choose from. We tend to use ionizing air purifiers.  These air purifiers charge the unwanted contaminants in the air and then attract the particles down to a pair of charged plates to trap them. The technology is straightforward, but still does great work in a home. 
The Benefits of Air Purifiers
Here are the benefits of air purifiers.
Reduces the Chances of Disease
Staying healthy means that you want to avoid things like the common cold, flu, etc. You can actually improve your chances of avoiding viruses like this with the help of an air purifier. This is because air purifiers neutralize the pathogens that float around in your home. Air purifiers are a great way to protect you and your family.
Improves Sleep
What's better than a great night of sleep? It's something that you should value. Great sleep sets your body up for success. When you have a home full of allergens, contaminants, and bacteria, then you're not going to be able to sleep well. This happens because of frequent sneezing, coughing, congestion, watery eyes, etc. that can affect the way you breathe and the depth of your sleep. 
Eliminates Harmful Chemicals
Living in a city means that you're exposed to pollution. Closing your doors and windows can help you ward off some external pollutants like nitrogen dioxide or carbon monoxide, but it can't fend off everything. If you're concerned with keeping the side effects of city life to a minimum, then we suggest an air purifier. Air purifiers work to clean your home's air and eliminate common contaminants. 
Neutralizes Unpleasant Odors 
What's worse than having a clean home that still smells funky? This can happen because of the chemicals in your home, smoke, the lingering scent of cooking, etc. An air purifier will work to neutralize these odors. You deserve a home that smells fresh and clean and this unit will help. 
Contact Scaran to schedule an appointment for your indoor air quality installation.