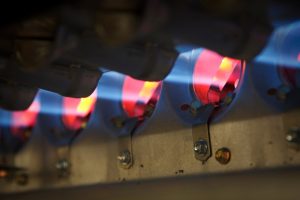 Everything has gone well this winter. You made it through the holiday season, you haven't come down with the flu or cold, and our local weather hasn't even been unbearably cold. Everything seems … okay. But what about your home's heating system? If the furnace in your home has experienced trouble or hasn't worked to you expectations, be honest about it.
You might think you can trudge through these next few months and then have smooth sailing into the warmer temperatures of spring. But trust us: it's always worthwhile to call for furnace repair in Highland Park, NJ when the need arises. Going without furnace repair can quickly devolve into more severe problems or even a full-on furnace breakdown. Instead of delaying, come to our professionals for the work you need.  
Several Signs of Significant Furnace Trouble
Here are a few signs to call our team of HVAC professionals to help with furnace troubles.
The House Is Not Warm Enough
We know it gets extremely cold here in Staten Island, and you might think it's unreasonable to expect your furnace to be able to heat the entire home all the time. But this couldn't be further from the case. The furnace should be able to handle the comfort needs of your house as long as it was sized right when installed. Heating technicians should always take the time and care necessary to understand a house, select the right heater for its needs, and install it properly for even heating throughout the rooms. If your are not receiving the heat you expect from your furnace, call one of our technicians to see what's wrong and what to do about it.
The Heating Bills Are Too High
How much do you pay to heat your home in the winter? Does the number you're about to say make you want to grimace? Does the amount seem unreasonable for how often you're running the furnace? This is a major problem. Please don't accept steeper prices because there's only a few more months of winter ahead. Come to our team instead. We're going to make sure your furnace's heating efficiency is as high as possible so your heating bills remain as low as possible.
The House Is Dusty
We know what you're probably thinking: "Dust? What does that have to do with my furnace?" Plenty. A defunct heating system isn't going to circulate or filter household air effectively. If you feel like each day requires you to drag out the dust mops and rags and hit all the house's flat surfaces, then it's a sign your HVAC system is endlessly circulating the same air stuffed full of particles and contaminants. This is something you want to take care of as soon as you can. Start with replacing the furnace filter, and if that doesn't work, rely on the expertise of our heating technicians to find a solution.
Contact Scaran when you need furnace services to fix winter heating problems. We have 90 years of history serving Staten Island and the surrounding area.