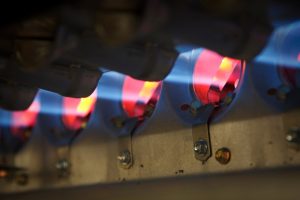 Are you looking for professional heating repair for your home? If you live here in the Staten Island area, then you know that HVAC companies are a dime a dozen because of the weather we face. We have bitterly cold winters and swelteringly hot, humid summers. You don't have to search high and low for heating repair here, however. You can come to us when you need work that will keep you warm.
We're not one of those teams of professionals who are going to take their sweet time with the work they perform and still give you lackluster service. Instead, you can schedule an appointment with our team of professionals and we'll give you the work you need. Make sure that you get in touch with the professionals on our team when you want work that's going to keep you warm.
The Top 3 Signs That You Need Heating Repair Work
Here are three key signs that you need heating repair at home:
1. You're Always Cold
Do you always seem to have to layer on other clothing or add an extra blanket to your bed? Don't shrug off this problem. Your heater should be able to handle any of the cold temperatures happening in your home. If this isn't the case, then you need professional service.
2. Your Heating Bills Are Sky High
Are your heating bills just way too high? You really shouldn't have to pay too much to stay warm in your home even when it's too cold out. Make sure that you stay on par with the help of our heating experts. We'll make sure that your system is not only comfortable but affordable.
3. You Notice Some Inconsistencies or Oddities
Are you noticing some weird things going on in your home? Maybe it's something like low airflow or something a little more sinister like odd noises or unpleasant smells. The problem with issues like this is that homeowners think that these problems are small enough to bypass. You can't do this though. You'll only let the issues spiral out of control. Call our team for an upfront service that will always get the job done.
You Can't Go Wrong with Professional Service
Here's one fact that's really never going to change—professional service is always going to be better for your home. We know that it's possible for you to find an amateur who promises you everything and more for less than the price of a professional, but trust us when we say that you should always rely on a professional for your heating repair services.
When you come to a team like ours for heating repair, you're already at a point where you need a significant change in your home. Don't put your comfort in further jeopardy by leaving it in the hands of an amateur or even trying to DIY it. You can trust us for safe, sound, and affordable heating repair work.
Contact Scaran today to schedule an appointment with the professionals on our team. Serving Staten Island and its neighbors for the past 90 years.