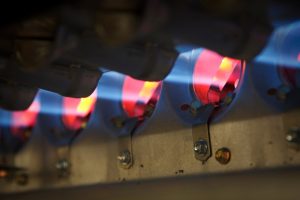 So you had some heating repair issues at some point in the recent past, you went out of your way to call a heating professional to handle the repair work that you needed, and now you're realizing that your heater still isn't providing you with the warmth necessary for your house. Now you're wondering what the problem is. Is there some type of conspiracy going on with the purpose of barring you from having the heating that you need?
Come to the professionals on our team when you want an HVAC contractor who's going to keep your home in great shape. Sometimes heating repair isn't enough and it's time for you to take a different approach. We can be the team by your side when you need service that's going to keep you warm. Come to us today!
What to Do When Heating Maintenance Isn't Enough
So what should you do when you've realized that heating maintenance just isn't enough? We understand that this can be a confusing time because it really doesn't seem like there's anything better you can do than this. If your heating problems are so severe that heating repair doesn't work any more, it might be time for you to consider heating replacement services.
If your heating problems seem to be cyclical and reoccurring, your best bet might be to invest in your home comfort with heating maintenance. This regular maintenance is what's going to keep your home's heater at a state of equilibrium.
Maintenance is an opportunity to tune-up your home's heating system before the issues that you're facing become too dire. You can schedule an appointment with us to find out more about the needs of your heating system and the details of our maintenance plans. Our HVAC maintenance plan includes:
Same-day emergency service
50% off diagnostic fees
15% off all repair work
A 5-year warranty on repairs while the agreement is kept active
$25 per year per unit (up to $500) toward replacement equipment
Make sure that you come to us when you want maintenance work that's going to keep your heating comfortable, cost-effective, and efficient. Have one of our experts provide you with the service that you need.
Heating Service Requires Professional Work
At a company like Scaran, we have a long history of serving homeowners across Staten Island. We're proud of the work that we do because we always keep our integrity central to our business. Make sure that you're choosing a team that's going to keep your needs in mind. We know that taking care of your heating needs isn't always easy when you live in a state like New York. It gets incredibly cold here and you rely on your heater more often than not.
You can come to the professionals here at our team. We know what we're doing and can handle all your heating maintenance, heating repair, and even heating installation needs. Call today.
Contact Scaran today to schedule an appointment with the professionals on our team. We'll help you get the heating service that you need.