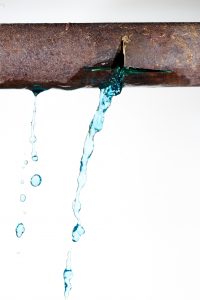 Winter is a wonderful time of year in New York. You can layer up in all your favorite outwear and really feel the holiday spirit in the air. Although this is many people's favorite time of year, it doesn't mean that you should move through the next few months in a blissful daze. You need to pay attention to the plumbing system in your home. It gets so cold here that there can be problems with your plumbing.
If you need plumbing in Edison, NJ, you should schedule an appointment with the professionals on our team. Your plumbing work really matters. You don't need to try to struggle with these problems on your own. Instead, you should come to our team. Our professionals will ensure that you get the best work possible.
Common Winter Plumbing Problems
Here are a few common winter plumbing problems that you have in your home. Don't fret over these issues. Instead, call the professionals on our team.
Pipe Freezes
It's cold here in Edison and your pipes can freeze—it's no secret. If you're worried about your pipes freezing, it's worthwhile to run a little water from the highly vulnerable areas and insulate the rest of your plumbing to keep it safe.
Water Leaks
Are you noticing water leaks throughout your home? Your plumbing is under an immense amount of stress during this time of year and it can lead to a leak or two. Make sure that you call our professionals sooner rather than later if this is a problem you're having.
Water Heater Failure
What's better than a hot shower or a steaming bath after a long day out in the cold? There really isn't much that can top that. You need to make sure that you have a great water heater to make these options a reality. Winter can be hard on your water heater. Call us for maintenance services and repair work when you need it.
Clogged Drains
Chances are that you're attending a couple of holiday parties and even hosting a few of your own. Although this is a time of year full of fanfare, it can be a period that puts a strain on your home's drain system. If you notice your toilet, sink, shower, or drain clogging, don't try to fix the problem on your own. Instead, make sure that you have our professionals fix the issue.
Scaran Can Provide the Work You Need
We have a rich history of working in the community here at Scaran. We have nearly 90 years of history as a company. In fact, we're in our third generation of business. We're a family-owned and operated company that's always been about improving the comfort of our local residents. You can trust us to perform the work that you need.
Don't try to fuss with any group of HVAC contractors here in Edison. We're the ones you can trust. We know that there are other amateur options but taking a shortcut isn't going to yield the results that you need. Get in touch with us today.
Contact Scaran and schedule an appointment with our plumbing experts. We're the ones who will keep you comfortable all winter long.