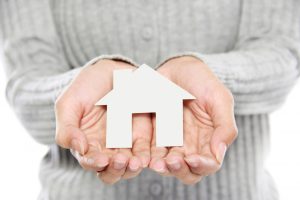 We're coasting into cooling season now. We know that your heater is probably on your mind a little bit more these days. If it isn't, we want to encourage you to take a little time to think about this system. It's important to get the most from your home's heating system. If you want to get more from your heater in Staten Island, NY, you can trust the reliable members of our team to provide you with the service you need.
It's not too hard for you to get more from your heater this winter. A lot of homeowners don't understand the ways that they can affect their home's heating system, but there are quite a few easy ways for you to get more from your home's heater. Call us for extra assistance every time that you need it.
How to Get More from Your Heater
Here are a few simple ways for you to get more from your heating system.
Change Your Air Filter
You might be thinking to yourself, "Is the filter really that important?" The answer is an emphatic yes. The air filter in your HVAC system is there to keep your home's unit in amazing shape. You always want to make sure that you avoid sullying or damaging your home's heater at every chance you get. Letting your heater wear down is going to drive up your energy costs and put an unnecessary amount of strain on your system. Stop this vicious cycle in its tracks with the help of our team.
Upgrade Your Thermostat
If you're still using a manual or merely digital thermostat in your home, it's time for you to upgrade. You're really not allowing your heater to reach its full capacity with an out of date thermostat. Wi-Fi and smart thermostats are the systems that will help you get more from your heating, lower your energy bills, and make the whole process more convenient.
Schedule an Appointment for Preventive Maintenance
Don't skip out on the maintenance appointment! We're not just exaggerating when we say that preventive maintenance is the best thing you can do for your home's heating. Your heater can't function properly without it. Ensure that you're getting the best from your heater by setting up an appointment with our team.
Professional Service Makes the Difference
At Scaran, we have more than 90 years of experience working in homes just like yours. We're now in our third generation of being a family-owned and operated company. Our fourth generation is already starting to help out! Family values are at the core of our business. We always strive to go above and beyond the expected because we really value your home.
Don't settle for anything less than the best. You don't have to struggle through a DIY attempt or even try to hire an amateur because they promise to save you money. You can get quality service at affordable prices from the professionals here. Call us today.
Contact Scaran today to schedule an appointment with our professionals. Serving Staten Island and Its Neighbors since 1930.