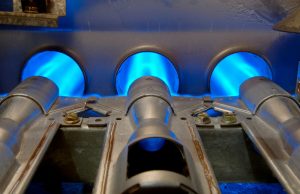 It's starting to get cold in Piscataway, so it's time to ask yourself: is your heater treating you right? If the answer is a firm no or even just a feeble yes, it's time for you to schedule an appointment with our team members. You don't want to go through an entire winter battling against a variety of heating problems. We know that you're probably not excited to schedule an appointment for furnace repair in Piscataway, NJ, but we can make the process as easy as possible for you.
Call our team today to schedule an appointment with our team members. We've served Tri-State Area homeowners in various ways since 1930. You can't beat that type of history and experience! Come to our team when you want service that's going to keep you warm.
A Few Signs That You Need Repair Work
Not sure if you actually need furnace repair systems? Here are a few signs that you might need furnace repair work for your home.
1. Low Comfort
Do you find yourself running over to your thermostat more often than you'd like to? If you're thinking that you're turning your thermostat up too often or to temperatures that are simply too high to be sustained, it's time for you to schedule an appointment with us. It might not be evident to you quite yet, but you're having significant issues with your heater. Call our team and we can speedily solve your problems with inadequate heat.
2. Discolored Pilot Light
It's always a good idea to pay attention to the color of your pilot light. A healthy pilot light will always be blue but a pilot light that's yellow or orange, it's a clear sign that you might have a problem with your furnace. This problem could indicate an issue with your carbon monoxide levels, so it's important to call us sooner than later.
3. Short Cycling
Short cycling is the process of your heater starting, running for a short amount of time, stopping, and then starting up again shortly after. If you notice that your home's heater is short cycling, you might not even consider it a problem worthy of a phone call. In actuality, short cycling is one of the fastest ways to run your heater into the ground.
Call Our Professionals at the First Sign of Trouble
We've got over 90 years of experience working on homes just like yours. We work hard to ensure that all our furnace services are up to par. You can trust us to perform the work that you need because we have extensive experience, the right licensing, and all the best certifications. We take painstaking efforts to ensure that you're going to get the best services possible each and every time. We don't do a slapdash job. We're going to take the time and effort necessary to keep you warm all winter long. Call today.
Contact Scaran today to schedule an appointment with our team. We provide the best furnace services in the Tri-State area. Call today.