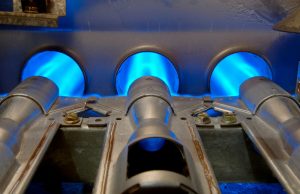 Did you have a furnace problem this winter? Are you just trying to avoid a furnace problem in the future? It doesn't matter if your efforts are preventive or you are simply trying to fix a present issue, it's important for you to rely on our furnace repair experts for the service you need. We know that furnace repair is one of those services you might dread scheduling purely because of the cost and inconvenience it's brought you in the past. It doesn't have to be this way when you choose our team. Our furnace experts are nothing short of excellent.
5 Things You're Doing That Hurt Your Furnace
Your furnace comes with instructions when you first get it, but a furnace is one of those things that you grew up with in your home, that's designed to be simple to operate, and that you probably feel comfortable turning on and off without much thought. Although this is a common mindset, it's how things can slowly turn south with your heater. There are probably many things you're doing that you don't even realize are bad for the unit's performance. If you're doing any of the following, make sure the habit stops today!
1. Setting High Thermostat Temperatures
Sometimes, we overestimate how cold we are or how high we need our thermostat setting. Sometimes it's hard to keep a mild thermostat setting in mind when you come home to a chilly house here in Staten Island. We understand. Although it's tempting to dial your temperature up high, we want to remind you to aim for a mild temperature. This will keep your home efficient.
2. Getting Impatient
Sometimes you just want your home to be warm as soon as possible. Although we understand this desire, you don't want to overwork your heater to get these results. If you want fast service from your unit, it's worth investing in a smart or Wi-Fi thermostat. Trying to overwork your heater will only result in repair work and higher heating bills.
3. Skipping Out on Maintenance
You should maintain your heater every year in the fall to prepare for our freezing Staten Island winters. If you find your procrastination turning into a missed maintenance appointment, then it's time to call our professionals. You can enroll in our maintenance plan and we'll call to remind you to schedule an appointment.
4. Forgetting to Replace Your Filter
Replacing your furnace filter is a simple thing you can do each season to keep your furnace efficiency high and your bills low. Don't forget to do this. Schedule a reminder and save yourself a considerable amount of hassle.
5. Neglecting Your Equipment
When was the last time you upgraded your thermostat? If you're scratching your head trying to remember when, it's time for you to invest in your home again. You need a Wi-Fi or smart thermostat in your home. If you don't have one of these, you're not getting the service your home really needs.
Come to Scaran for all your furnace repair needs. We'll make sure you have a system that can keep your home warm with ease.