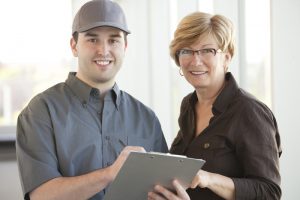 Sometimes it's hard to say goodbye, but it's a better idea to let go of your heater when the time is right than to tussle with an inefficient heater. You might think that it's cheaper to just deal with the frequent repair costs rather than facing the situation and buying a new heater—after all, look at the price of a repair versus the price of buying a new heater and installation services, right? Wrong.
All those repair costs really add up. If you really want to save money in an effective manner, make sure that you upgrade your heater when the time is right. If you're unsure of when the time is right, keep reading below. Lots of homeowners aren't sure when they should pull the trigger, so we've compiled a list of the right signs below. If you're ready for a heater upgrade in Staten Island, NY then we're the team to call.
Signs It's Time to Say Goodbye
Here are the top signs that it's time to let go of your heating system.
High Heating Bills
Your heating bills are bound to be a little higher than usual during this time of year because of frequent use, however, they should never be unreasonably high. If you're having trouble keeping your heating bill within a reasonable price range, then it means you're struggling with the efficiency of your heating system.
Hot and Cold Spots
Notice that you have hot and cold spots throughout your home? Then it's probably a sign that you should upgrade the heating in your home. Hot and cold spots indicate a problem with the distribution of the air in your home. This could be because of a problem with your blower or even a problem with the air filter—call a professional from our team to have the problem solved fast and efficiently.
A Noisy System
Notice weird sounds like rattling, humming, squealing, and banging? Then it's time to have a professional take a look at your system. Depending on the noise, it can indicate a wide range of problems with your heater.
The Next Steps
So now that you've established that you're ready to upgrade, what exactly are you upgrading to? Here are the options we offer:
Furnaces: Furnaces are the classic heating system. It's what you're probably imagining when we say the word "heater." Furnaces are a forced-air heating system that circulates warm air throughout your home through a network of ducts. If you already have this ductwork in your home then this is a great option.
Boilers: Boilers are a great choice in a cold climate like ours. Boilers don't rely on forced-air, instead they use piping in the subfloors or walls of your home to circulate heated water.
Ductless Systems: Want more customized comfort? Then make sure that you consider a ductless system. These systems use individual air handlers to provide fine-tuned comfort for any space in your house.
Heat Pump: Heat pumps move heat rather than generating it. They have the same construction as a traditional air conditioner. But instead, they're energy-efficient, eco-conscious, and provide both heating and cooling from one unit.
Dual Fuel Systems: Sometimes combining the power of a heat pump and a gas furnace is the best option. When it is, we're the team that's ready to help you combine forces.
If you want quality service for your heating upgrade in Staten Island or the surrounding area, make sure you contact Scaran.