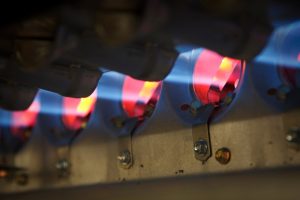 So winter tends to swoop in fast in Staten Island. We're getting into those fall temperatures that require a heavy coat even during the daytime. If you haven't maintained your home's furnace yet, then it's time for you to schedule an appointment with us now. Remember, it's always best for you to get ahead of the curve by scheduling maintenance in fall. Fall maintenance is important because it allows your heater to stretch and warm up before the race that is winter.
Call us if you're ready for your furnace maintenance in Staten Island, NY. We're ready to help you when you need it. We only hire qualified professionals here. We know how hard it is to maintain your home's heating and to stay warm in New York. We're going to have your back!
Why Maintenance Counts
So are you wondering how necessary maintenance really is? Here are all the reasons that you should call us for maintenance today:
1. It Keeps Your Bills Low
Don't you want the best heating for the right price? You need to start with your home's heating maintenance if you want this. Heating maintenance is an investment. It's going to optimize the heating efficiency of your home and ensure that your bills stay low all winter long.
2. It Helps Your Heating Last
You spend a considerable amount of money on your home's heating system. That's why you need to spend the right amount of time, money, and effort in the future to ensure that your home's heater can last. A residential heater should last about 10–15 years, but it can't without the professional care we can provide.
3. It Improves Your Heating
It's cold in Staten Island and we know that you want to stay warm. If you're looking to improve your home's heating, then it's time for you to schedule an appointment for maintenance service. Your heating is important, and you can run into many easily avoidable troubles if you skip out on maintenance work in the fall. If you want high-quality comfort, then it's a great idea to give a heating professional the opportunity to tune-up your system.
Our Maintenance Plan
Are you ready to take things to the next level? You should enroll in our company's maintenance plan so you can have a stellar heating system year after year. Our maintenance plan includes an annual tune-up for both your heating and air conditioning systems and the following:
Same-day emergency service 365 days a year
50% off diagnostic fees
15% off all repairs
A 5-year warranty on repairs while the agreement is kept active
A $25 per year unit (up to $500) toward replacement equipment
Enrolling in a maintenance plan is one of the best ways to care for your home. If you're looking for quality service that's going to keep you cozy, then you shouldn't look past our team of professionals. We want to make sure that your needs are met.
Contact Scaran today to schedule an appointment with our professionals. We'll help get your furnace ready for winter.