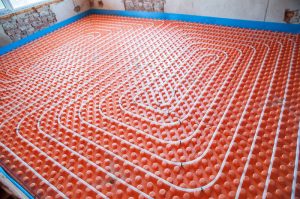 We know that you're trying to get your home ready for the cold temperatures that are right around the corner. This means that it's time for you to assess the efficacy of your home's heater. If you've noticed that you're not getting the heating power you're used to, then it means it's time to contact our professionals for boiler work.
As we said in the title, boilers are great, but they're not going to be great if they don't receive the right services. You can come to us for boiler repair in Staten Island, NY. We're can handle all of your boiler needs in a flash.
Do You Need Boiler Repair?
Are you unsure if you need boiler repair for your home? Here are a few signs that you need to call us for boiler repair:
1. Uneven Heating
Have you noticed that your heating system doesn't heat your home evenly any more? Maybe there are some rooms in your house that are extremely hot while others are lukewarm at best. This is a clear sign of uneven heating. Don't think that you just have that one problem room that's never going to get better. Your boiler system might be malfunctioning. We can get the system back on track with targeted repairs.
2. Odd Sounds
When you begin heating your home with the boiler system, do you hear noises that seem peculiar and out of place? You might detect clunking, hammering, or even rattling throughout your house. Your boiler shouldn't make any noises that you're not used to hearing. These strange noises might be due to iron deposits. They could also be signs of a boiler deteriorating with time. Don't allow your boiler to get worn down like this.
3. Metallic Odor
A strong, metallic odor coming from your boiler isn't something you want to encounter. We know you're probably not near the unit often enough to notice this, but when you do notice it, you need to note it and call a professional right away to look into the issue. You probably only notice this smell when your boiler fires. You don't want this problem because it could lead to a dangerous gas leak. Come to us for exactly what you need to fix this.
4. Water Leakages
A boiler system should never leak, and when you see any water pooling around the boiler, it needs attention. Leaks aren't only a problem for the boiler. They also create problems for the rest of the house. Water damage is an expensive issue, and addressing leaks ASAP can prevent pricey bills.
5. Weak Heating
Have you noticed that your home has weak heating? You might spend more time heating your home. You might even have to turn your heater's thermostat up to the highest temperature possible. If you notice that you have weak heating throughout your house, come to our experts for the boiler repair work that will remedy it.
Contact our professionals to schedule boiler service in Staten Island. Serving Staten Island and Its Neighbors.