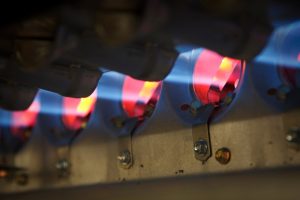 We know that sometimes September can still feel a lot like summer, but here in East Brunswick, our temperatures are going to start cooling off quite fast. It's time for you to start thinking back to last fall and winter. Were you satisfied with the heating power you had in your home?
It's going to start cooling off in a moment's notice and it's going to get cold. This means that if you had any lingering problems you're going to need heating repair in East Brunswick, NJ. You can't afford to go without this. It's going to make your home harder to enjoy in the long run. Just make sure that you come to our professionals for the heating services you need.
Heating Problems You Should Address Now
Here are some heating problems you might have had last year that you should address before this year's winter. We're here for you when you need us. Call today.
1. Thermostat Trouble
Are you having thermostat trouble in your home? You might have noticed that your thermostat reading is drastically off. If this is something that you're experiencing, you know that this can quickly turn from a minor inconvenience to a major issue. Your thermostat commands your home and it matters.
2. Foul Odors
Unpleasant scents are a huge sign of concern with a heating system. You're flirting with carbon monoxide poisoning. Call us today to get it checked out.
3. An Excess Amount of Dust
Have you noticed that you're dusting your home more often? Maybe it feels like you can dust all day and night, but things just never seem to stay clean. This is actually a sign that you're having trouble with your home's furnace. The air circulation is off. We'll help you get it right.
4. Odd Cycling
Does your heater seem to run in short or exceptionally long cycles? This is a bad thing around the board. Odd cycling is one of the many symptoms of inefficiency in your home. You need to address this ASAP.
5. Weird Noises
Your heater really shouldn't make too much noise on a regular basis. If you notice banging, rattling, whistling, or any other problems is an issue, don't ignore it: call us.
6. Low Airflow
Have you noticed that it takes longer to get your house to heat up? Maybe you're noticing that you're having to run your heater at higher thermostat temperatures to get the warmth you're used to. This is always a bad thing. Low airflow is a persistent problem and it will plague your heater over time.
7. High Energy Bills
Are you struggling with high energy bills in your home with no clear cause? If you can't find the cause no matter what you do, then it means the cause of your heater's discord is due to inefficiency. We can help you repair your system and get it back on track so it costs you less and serves you more.
Contact Scaran when you're ready to get your home ready for cold weather.