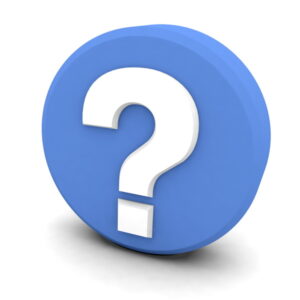 Now that we're well into the cold weather season, you might be looking at your heater a little differently. Fall is the warm-up, but winter is the big game. If your heater hasn't been able to perform, then you might be considering repair work or replacement services. 
If you already have a replacement in mind, we know that you want to be sure that it's the right move for you. Heating replacement in Staten Island, NY is a big task to take on. This is why we've rounded up some of the best signs that should prompt you to call for a replacement. It's also why we have an entire team of professionals who can help you replace when the time is right. 
When It's Time to Replace
Here are a few key signs that you should seriously consider replacing your home's heater.
Old Age
Your heater is only going to last you around 10 to 15 years. We wouldn't recommend pushing your heater past this age range. Past this point, your battle with efficiency will take a challenging turn. This is why we suggest getting a game plan into motion around the 10-year mark. If you want a seamless upgrade, then we'll help you with this process.
Poor Performance
The first question you need to ask yourself is if you're warm enough in your home. If you are, you should also consider how easy it is for you to get warm in your home. If you're not warm enough or if you're really struggling to get the warmth you're looking for, then you're probably struggling with poor performance due to a hidden issue.
Indoor Air Quality Issues
Are you noticing that there's a high amount of dust in your home? This is actually an indoor air quality issue that arises when your heater can't perform to the best of its ability. The circulation is suffering and your comfort is going to suffer as a result of this as well. When it gets to this point, a new heater is the only thing that's really going to resolve these issues. 
High Repair Costs
If you have to repair your heater more often, then it's a good idea to check in with the amount of money you're spending on these repair costs. There comes a certain point where you might be spending too much on your repair costs. When you get to this point, it might just be time for you to upgrade because it would be more efficient. If your heater is between the ages of 10 and 15, you're repairing your heater more often than you'd like, and you're spending more money on your heating than you'd like, then it's highly likely that your repair costs way too much.
Expensive Monthly Bills
Repair costs aren't the only thing that should alert you to a need to upgrade your home's heater. If you've noticed that your monthly energy bills have skyrocketed although you're running your heater the same way you always have, then it's time to reevaluate. 
You're probably struggling with your heater's efficiency and we can help you with this. Our professionals will help you pinpoint the source of the inefficiency and work with you to find you a new heater that can relieve you of this issue.
Contact Scaran when you want professional heating services that are sure to keep you warm.