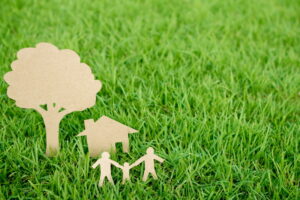 When we think about spring and your home, we tend to think about things like spring cleaning, decluttering, and maybe even switching up the décor. This is a time of year where people start to put the phrase "out with the old and in with the new" into practice. What about your plumbing though?
Your plumbing is the one area of the home that tends to get overlooked. We understand it's not necessarily the most enticing or exciting part of the home, but it sure is vital. If you want great plumbing in New Brunswick, NJ, then you should schedule service with us.  
Spring Plumbing Tips You Need to Know
The weather is warming up! Make sure that your plumbing is good to go with these tips:
Clean Your Drains, Gutters, and Downspouts
These are the areas of the house that tend to clog up during winter. We get our fair share of rain, snow, and wind in New Brunswick, and these elements tend to whip things around. You might have sticks, branches, or even yard accessories that have gone rogue lodged in one of these places. Leaving it there will cause obstacles throughout the spring season. Clearing things out will save you trouble.
Get a Drain Strainer
Getting a drain strainer for your kitchen and bathroom sinks is the best way to help you avoid clogs. Food waste, hair, and soap scum do a number on your pipes. You can avoid all the fallout that these substances cause with a little drain prevention. This is an easy and affordable way to save yourself time and money.
Maintain Your Sump Pump
This is the time of year where you should call for sump pump maintenance. Sump pumps are preventive systems. This means that you're not using them daily and you probably don't even know the status of the systems without a check-in from a professional. Calling us to schedule an appointment for maintenance now will make sure that you don't run into problems later. Make sure that your sump pump can work for you.
Check Your Water Heater
You should also maintain your home's water heater. Winter is normally peak season for water heater usage, and we understand this, but spring matters too. You're still going to want to run warm water or take a hot shower. If you want to make sure that you have a peaceful spring season that's free of unexpected repair needs, then you should definitely schedule an appointment for water heater maintenance.
Watch Out for Sneaky Leaks
One of the most insidious problems you could have from your home is a sneaky leak. We know that leak detection is hard. It's why plumbers train to understand it and offer the service. If you're looking for context clues to hip you to the sign of a sneaky leak, watch out for things like mold and mildew growth, the sound of running water, and compromised wood or paint.
Contact Scaran today to schedule an appointment with our team members.