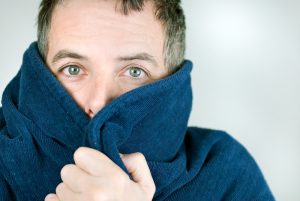 You might read this title and think: "Spring has sprung! Why are they still talking about heating?" Well, it's because we don't have the warmest spring temperatures in New Jersey. You're sure to still need your home's heater for just a smidge longer. If you had heating trouble this winter, then it's a great idea to make sure that your heater is in good shape.
Contacting a professional for heating repair in New Brunswick, NJ now means that you're going to avoid repair or breakdown issues within the upcoming weeks, prepare your system for next fall, and be able to rest easy throughout the spring and summer seasons. You're not being overzealous by handling the issues now. You're being responsible. Get in touch with us today to schedule an appointment.
Heating Repair Issues That May Need Your Attention
Did you notice any of these problems? If you did, then you should handle your heating repair as soon as possible:
1. Lack of Adequate Heating
Were you cold all winter long? You should be able to rely on your heater no matter what.
You might be surprised to hear this, but when we tell homeowners that they should be able to rely on their heater, we're met with many furrowed brows. We know that it's cold in New Brunswick, but your heater isn't trying to heat the entire world, it's just in charge of heating the bounds of your home. If your heater can't do this, then it's having capacity issues and it definitely needs to be repaired. We're prepared to help with this.
2. Poor Airflow
Do you spend a longer period of time running your home's heater? Do you have to choose scorching thermostat temperatures just to get warm? Poor airflow is bad news. Put your hand up near your air vent. If you notice that it's not pumping out warm air, then your home has poor airflow. Our experts can provide you with fast and efficient service to fix this.
3. Lacking Indoor Air Quality
Your home shouldn't be stuffy, dusty, or hard to breathe in. If you feel like you're experiencing asthma or allergy problems, then make sure that you check in with your indoor air quality. We can prime your heating system and help you find an amazing IAQ system as well.
4. High Heating Bills
If your heating bills spiked and stayed high all winter, then it's time for you to tap in with your heating services. High heating bills reflect inefficiency.
5. Inaccurate Thermostat Readings
Your thermostat seems like it's reading the temperature of another home entirely. This might have been something that you were able to deal with throughout the fall season, but as winter stretched on, the problems got worse. You might have struggled to get your heater to turn on or off when you need it to. Even if you were able to work around this, it's a problem. It's definitely had a major strain on your heating efficiency whether you noticed it on your end or not.
Contact Scaran to handle your heating repair needs before spring weather arrives.