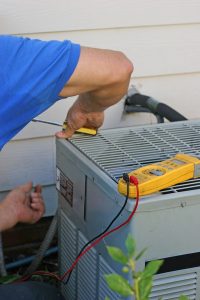 We understand that you're busy. We know that there are so many things on your to-do list and, unfortunately, there are many things that find themselves at the bottom of that list week after week. While we understand this, we want to give you the helpful push in the right direction that you need this week to schedule AC repairs today.
You know that living in Staten Island, NY means that you're going to live through a hot summer. You need to make sure that you prepare yourself for the temperatures that are right around the corner. If you want to schedule an appointment with us, make sure you hop on the phone with one of our comfort advisors as soon as possible.
Let's Refresh Your Memory
So let's say that summer is a distant memory in your mind. We get it. This year's summer season isn't quite here yet and the last one was almost a full calendar year ago at this point. The minute and intimate problems that you might have faced last summer could be a distant memory at this point. That's why we're here though, we're going to refresh your memory and point out any of the problems that you need to address this year.
You Had High Energy Bills
Was your summer dragged down by sky-high energy bills? This shouldn't ever be a problem in your home. If it is, then it means that you're struggling with inefficiency problems. We can help you get to the bottom of it, however.
You Can't Get or Stay Cool
Do you have trouble getting your home to a comfortable temperature or having it stay there? If this is the case, then you're going to need some air conditioning repair. Your AC system should always be able to handle the air conditioning work that you need.
You Have Low Indoor Air Quality
Have you noticed that you've had trouble with the quality of the air in your home? Maybe you're noticing that the longer you run your air conditioner and the longer that you leave your windows closed, the worse your headaches get, the dryer your body feels, and the harsher your respiratory issues are. These are all problems that stem from your indoor air quality, and we can address them.
Now that you're reacquainted with the problems that you might have had at home, make sure that you schedule an appointment with our team.
Yes, You Always Need Professional Service
Yes, you're going to need professional service for your air conditioner at home. Here's the thing—we know that there are many handy people in the area who promise big things, but trust us when we say that they can never fully deliver what you need. Yes, they might be able to patch up a problem that you're having for a short while, but the mending that they do will either unravel shortly after or have long-term problems later on.
You need to invest in your comfort the right way the first time. If you want great service, you need to schedule an appointment with our professionals.
Contact Scaran today to schedule an appointment with our air conditioning professionals.