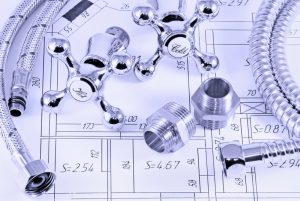 There are a few things that you can expect from spring—flowers blooming, warmer weather, and light lasting far into the evening. The downside of this season is the possible plumbing issues. As you know, the winters here in East Brunswick, NJ are freezing. It's only to be expected that after a little freezing comes some thawing, right? While it's nice that we're able to thaw out and stretch out in the sun during spring, your plumbing system has to deal with the moist and often cumbersome aftereffects of this.
If you're now having problems and you need help with your plumbing in East Brunswick, NJ, make sure that you schedule an appointment with us. Call us when you want great plumbing services for your home.
Plumbing Problems You Should Take Note Of
These are the plumbing problems that you need to notice, take note of, and then call a professional about. These problems are the ones that are going to negatively affect your home.
Slow Draining
You wash your hands, turn off the faucet, and then notice that your sink is still bubbling for a while—what's the deal? You're experiencing slow draining with your pipes and the cause is likely a backed-up drainage system. It's relatively easy for your drainage system to become obstructed, but luckily for you, we can make sure that you have the best draining system possible.
Gutter Obstructions
It's important to pay attention to your gutter when spring finally blossoms. Why? Because there's so much new growth in spring. We're already cruising through April and you know how the rhyme goes—"April showers bring May flowers." While the new plant growth in the spring is beautiful, it can obstruct your gutters. If a gutter problem turns to deeper problems or water damage, then we can be the ones to help you alleviate this problem.
Leaky Pipes
Are you noticing your pipes starting to leak in your home? Maybe it's just a slow drip that doesn't bother you that much. Maybe you think that it just isn't that big of a deal. We meet a lot of homeowners who think this way, but trust us when we say that these types of plumbing problems add up both literally and figuratively. You don't want to run up your plumbing bills or cause yourself a headache. Call a professional instead.
Flooding
We're familiar with the process of snow melting in a place like New Jersey—we're sure it's something that you're looking forward to. Snowmelt isn't the problem all on its own. The problem comes when your indoor and outdoor drainage systems can't keep up with amount of snowmelt in your home. If you're noticing that your home can't keep up this spring, then you're going to need to schedule an appointment with our professionals. We can equip your home with the right sump pump or fix your sump pump system.
Contact Scaran today to schedule an appointment with our professionals. We'll make sure we get your plumbing services right.