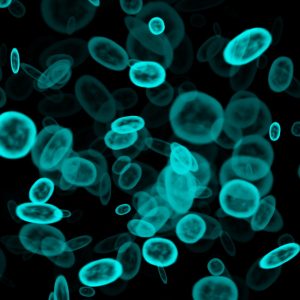 We know that you're thinking about your indoor air quality now more than ever in times like this, but have you taken the right steps to address it? We're not passing judgment here—you might not have had the bandwidth to take on a project like this, or you might not have even known where to start. We're here to help you.
If you're ready to upgrade the indoor air quality system in your home or even get an indoor air quality system for the first time, make sure that you schedule an appointment with our team members. Call us for your indoor air quality needs in Staten Island, NY.
Is Your Home in Need of an IAQ System?
Are you unsure if you even need an IAQ system for your home? Let's run through a quick checklist and see. If you can relate to any of the following home comfort setbacks, then it's time to schedule an appointment with our team members:
You cough, wheeze, or sneeze super often into your home
You feel sick when you're at home
Your air conditioning or heating bills are out of control
Your home is too humid (suffering from mold or mildew)
Your home doesn't have enough moisture (you're too cold in the winter time)
Your home is always stuffy and you need a reliable stream of fresh air
Come to us if you notice that you need an indoor air quality system in your house.
Your Options
You've got a ton of options when you come to our team at Scaran. We can equip your home with the following:
Air Filters and Air Purifiers
If you've started the journey of trying to find the right indoor air quality system, then we're sure that you've heard of air filters and air purifiers. These are normally everyone's first dive into the indoor air quality range. We can help you find the right air filter or air purifier you're looking for to meet your personal indoor air quality needs.
Humidifiers and Dehumidifiers
Do you notice the humidity levels in your home are a little off? We're no strangers to humidity in Staten Island—we're known for high humidity in our summers. This doesn't change the fact that humidity can actually be your ally in winter with humidity. If you need to get rid of excess humidity, make sure that you look into a dehumidifier too. Make sure that you schedule an appointment with us for what you need.
ERV and HRV Systems
Do you ever wish that you could open up a window and let in fresh air after a long summer of keeping the windows shut while running the air conditioner? You probably wouldn't want to do this and let out all the cold air in your home. You can work around this with an energy recovery ventilator or a heat recovery ventilator.
Contact Scaran today to schedule an appointment with our professionals. We specialize in indoor air quality work that improves the quality of your home.