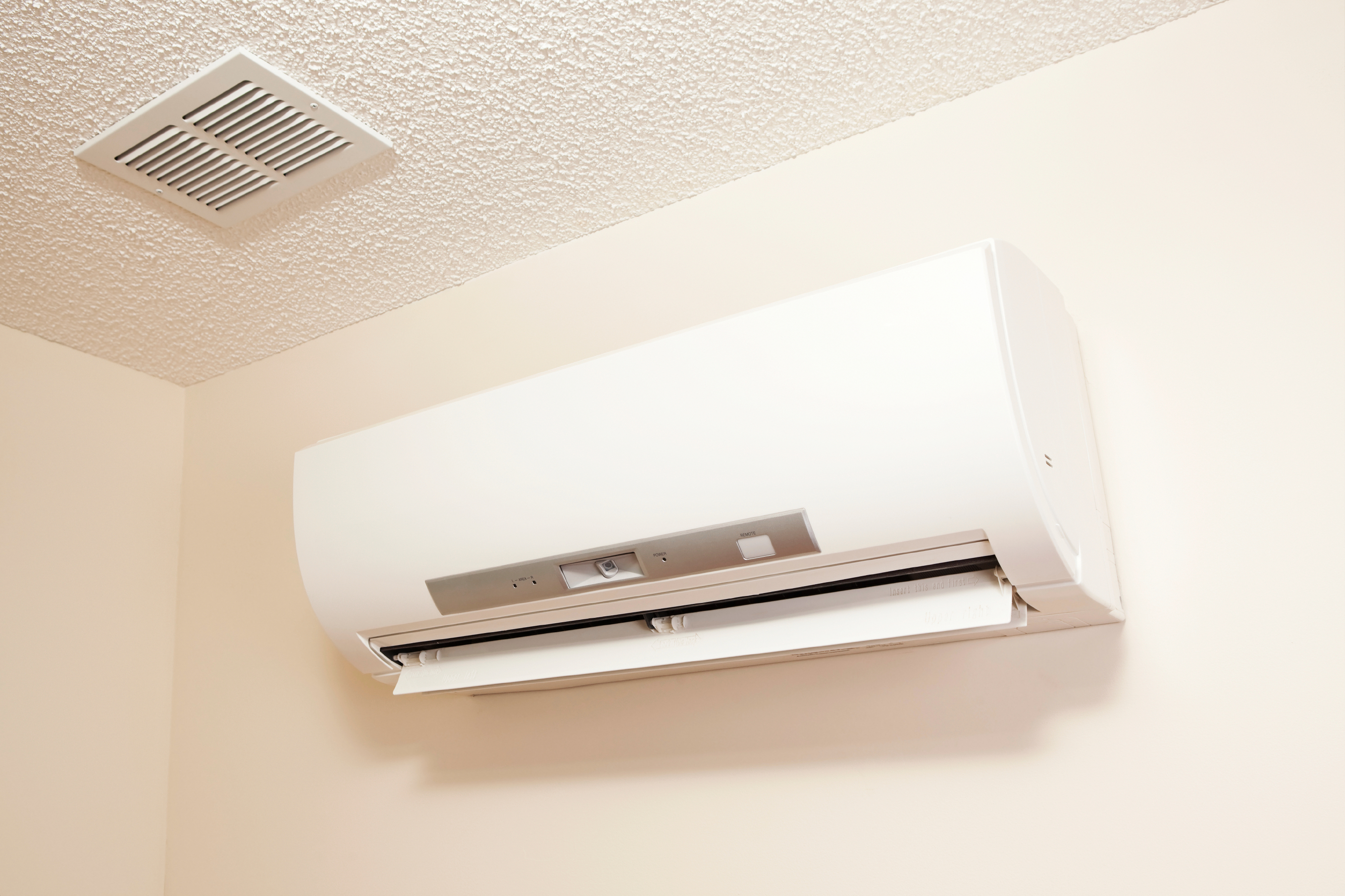 Ductless heat and cooling systems, a.k.a. ductless mini split heat pumps, are popular in Europe and Japan and have also become common in businesses in the U.S. Only recently have they started to enter residential buildings, but homeowners are finding they're a great option to standard central air.
A ductless mini split is a heat pump that doesn't attach to a single indoor unit, but instead links to multiple indoor air handlers. These units are small and mounted up on walls. They send conditioned air straight into rooms without the need for an inch of ductwork.
What are the benefit of having a heating and cooling system like that? Quite a few!
Ditch Those Window Units
If you live in an older home—and there are plenty in a place with as long a history as Staten Island, where there are still houses standing built in the 17th century—you probably don't have space for ductwork. With a ductless system, you no longer have to rely on space-consuming window ACs for your summer cooling! Not only are these window units ugly and underpowered, they can make a home less secure. Ductless mini splits deliver cooling around your house, without having to make any changes to the house.
Save Energy
Ductless mini split heat pumps cost less to run than ducted systems.
They use smaller motors to run compared to the blower motors that power central ACs, furnaces, and heat pumps, so they consume less energy in general.
They don't suffer from heat loss or heat gain that happens along the length of ducts. The system doesn't have to overcome these temperature changes.
Without ducts, there are no duct leaks that can steal up to 30% of the heated and cooled air moving through the ventilation system.
Zone Control—Built Right In!
We could've included this benefit under "Save Energy," because it does. But that's one benefit of many from zone control. A comfort system with zone control means that different parts of the house can be heated or cooled separately from the others. Each wall unit in a ductless mini split system can operate independently of the others. You only have to heat/cool the rooms that need it—saving money, allowing people personal control over their climate, and creating an even spread of temperatures around the house.
Better Conditions for Allergy and Asthma Sufferers
If allergies and asthma are problems in your household around the year, a ductless system can help out. Ducts are gathering spots for all kinds of dust, pollen, dander, lint, and other allergens; each time the blower comes on, a concentration of these particles is blasted into the air. Without ducts, this reservoir for allergens goes away—and you have healthier air!
If you're looking for a contractor for HVAC in Edison, NJ—someone who can take care of not only ductless mini split heat pump services, but all heating and cooling needs—you have come to the right people. Our experience goes back long before the invention of the ductless mini split: we've kept up with all changes in technology over 85 years of being in the heating and cooling business.
Scaran—Serving Staten Island and Its Neighbors since 1930.