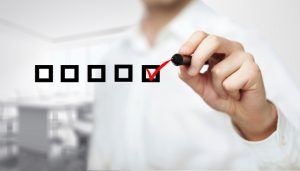 Now that we've rounded the corner on winter, spring is here, but it's still cold. This means you still need a great heater by your side. Having a great heater is contingent upon many things. You need a great go-to contractor like us, regular maintenance for your heater every fall, and knowledge concerning your heater. We're here to give you that knowledge today. We want to pass along some tips that will change the operation of your system. There are many simple and completely free things you can do to improve your system. 
Our team members are able to do this because we're experts in heating in Staten Island, NY. Make sure you consult with us when you need installation, repair, replacement, or maintenance. We're here to perform it all.
Tips to Keep Your Heater Performing this Season
Here are some tips you can try out to keep your heater going strong through the start of spring.
Always Schedule Your Maintenance Appointment
Make sure that you always schedule a maintenance appointment every single fall. We even have a maintenance program you can enroll in. Our plan offers the following benefits:
Same-day emergency service 365 days a year (Just call by 5 p.m.)

50% off diagnostic fees

15% off all repairs

Five-year warranty on repairs while the agreement is kept active

$25 per year per unit (up to $500) towards replacement equipment
Swap Your Filter Once a Season
Make sure that you swap out your filter once every season or once every three months. A fresh filter keeps your heater running in top condition, avoids repair, and helps your heater last as long as possible. 
Reconsider Your Thermostat
One of the best things you can do for your thermostat is to upgrade. If you have an analog thermostat that uses a dial or a switch, it's important to upgrade to a smart or Wi-Fi thermostat. This is because these thermostats are more efficient and work harder to save you energy and money. We'd still recommend this upgrade even if you have an older digital model. 
If you're not ready to spend money on an upgrade, you should reconsider the placement of your thermostat. If your thermostat is near heat-generating appliances, in a spot that receives an excessive amount of natural light, or in a spot that doesn't receive a lot of natural light, you should reconsider the placement. This will throw off the reading in your home and hurt your heater's efficiency. 
Clear the Pathway of Your Vents
Don't block your home's vents. If you put furniture, paintings, or posters blocking even a corner of your home's vent, you're going to impede the airflow in your home. This is going to make your heater use more energy to heat your home in the exact same way. Clearing the pathway of your vents makes the process easier.
Choose Professional Service
Make sure that you choose professional service every single time. This is one of the most important things you can do because professional service makes everything so much easier. Our professional work is backed by years of training and experience. We'll get you exactly what you need for your heater. 
Contact Scaran when you need work for your heater in Staten Island and the surrounding area.