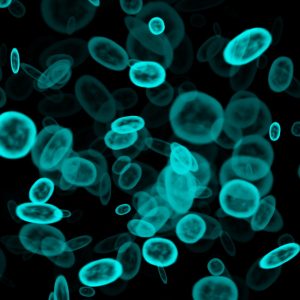 Do you ever feel like you're allergic to your home? Really take a moment to think about it. There are so many homeowners across the state that think the watery eyes, sniffly noses, and irritated sinuses they have when they're at home are just a way of life. A lot of homeowners feel this way because they think that the problems they're experiencing have to do with their personal health. In reality, the problem stems from poor indoor air quality.
We know how hard it can be to find great HVAC services in Edison, NJ. It's why we have so much pride in the fact that we're a NATE-certified team of technicians with over 90 years of experience in the HVAC industry—not many other companies can say that! When you want service that keeps your mind at ease make sure you contact our team.
How Your IAQ Affects You
Sometimes homeowners don't realize how important their indoor air quality is because they don't understand how their indoor air quality affects them. That's why we want to illustrate how indoor air quality affects you below.
Your Indoor Air Quality Affects Your Respiratory Health
Your indoor air quality directly impacts the air you breathe. It only makes sense that if it starts to dip south that your breathing would be affected. When you have thousands of pollutants floating around in your home you'll probably start to notice it through symptoms like irritated eyes, nose, throat, or skin, headaches, coughing, sneezing, or nasal congestion. Having great indoor air quality literally helps you breathe easier.
Your Indoor Air Quality Affects Your Body
Do you ever feel like your skin is especially dry? Do you notice that your hair and nails are especially brittle? This can actually be a side-effect of your home's indoor air quality. When we think about humidity in a home we often think about the side effects of excess humidity. We want to underscore the harm of too little humidity in a home as well.
Your home's humidity should range anywhere from 30% to 50%. If the humidity starts to dip below 30% you'll notice your body feeling dry all the time. You might even notice your wooden furnishings starting to dry out and crack.
Your Indoor Air Quality Can Lead to Health Hazards
We alluded to this above—you're probably used to talking about the problems surrounding excess humidity. We don't want to understate this type of issue because it can pose a potential threat to your health. Having a particularly humid home creates the perfect environment for mold and mildew to grow. Breathing in mold spores is a big hazard to your health. Excess moisture also poses a threat to your home because having that much moisture in your home can lead to water damage and it makes you feel hotter in summer weather. Make sure that you contact professionals to install any indoor air quality system that you choose for your home.
Contact Scaran today to schedule an appointment with our indoor air quality experts.