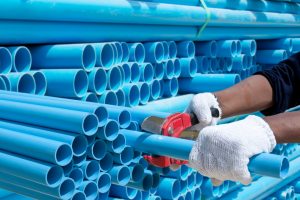 At Scaran, we often run into customers who question the necessity of a plumber. You've probably asked yourself, "But do I really need to call for a plumber?" at least once, but trust us, you do! We often run into the aftermath of do-it-yourself plumbing problems. We understand the temptation of troubleshooting on your own. You're aiming to save a little extra time and money, but we can ensure you that having a professional who understands the intricacies of your plumbing system will save you time and money where it counts. If you need a dependable plumber in Edison, NJ, look no further than our team here at Scaran.
But Why?
We get it. Calling a plumber for something apparently minor like a drain clog seems like overkill. We understand that a drain clog seems like a trivial issue and that you can handle it on your own, but it's always a better idea to call a professional. Here are some reasons why you should always call a professional.
Store-Bought Drain Cleaner is Bad for Your Drains
Store-bought drain cleaners are tempting, especially if you have a slow draining sink or shower and the bottle promises to alleviate all your problems, quickly, definitely, and all for just a few bucks. But what you may not realize about these drain cleaners is that they're extremely caustic. The chemicals that comprise these cleaners typically do more harm than good for your pipes. This is especially true if it doesn't solve your clog problems, then that means your clog is still in your pipe with the drain cleaner pooled above it, stagnant, and eating away at the material of your piping. Store-bought drain cleaners are a quick "fix" that often leads to more problems—call a plumber to have the problem solved right the first time.
You Have Frequent Clogs
If you experience clogs relatively often, it's a sign that whatever you're doing in lieu of calling a professional isn't really working. In this instance, it's highly likely that the clogs you're experiencing are merely a symptom of a bigger issue. You might be suffering from valve problems or sewer line issues. Having a plumber service your plumbing system allows them to take a discerning look at the problem. They're trained to assess these issues and have the right tools to alleviate the problem.
You Have Leaking or Pools
If you have a clog and some sort of leaking or pooling water, the job you're attempting isn't suited for anyone who isn't a trained professional. Water and moisture damage quickly get out of hand and trying to fix the problem yourself commonly makes the problem worse. Make sure you have the right team to work on your plumbing system.
We've Got the Best Tools
If you need a drain unclogged, we have the right tools for the job. In many instances (even ones that seem minor) a plunger and a store-bought drain cleaner aren't going to do the trick. Our team at Scaran has alleviated plumbing problems for almost 90 years. We understand your plumbing needs and prioritize customer satisfaction more than anything else.