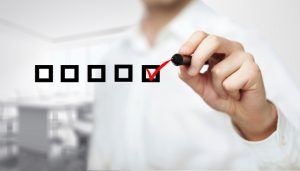 Now that we're reaching the hottest days of summer, you might be wondering if the way you're treating your air conditioning system is right. This is a wonderful thing to ponder. If this thought has crossed your mind, then you're already a step ahead of the rest. Most people don't even get to the point where they're thinking about this.
You've found yourself the right blog. We have some great tips for you to help your air conditioning in Edison, NJ. We suggest you try out a few of them. If you don't notice a change in your home, then it's time to contact one of our technicians for further care.
Tips to Try
Here are a few tips you should try to help your air conditioner's performance this summer.
Choose a Better Thermostat Setting
We want you to take a moment to check in with your air conditioning habits. Do you choose appropriate thermostat settings?
You should always choose a thermostat setting that's reasonable. If we're talking numbers, this means that you're never dipping below 20° lower than the outside temperature. So, for example, let's say that it's a hot 80° outside, you shouldn't choose a temperature that's lower than 60°.
Choosing an inefficient thermostat temperature only hurts the AC's efficiency and in turn your comfort.
Upgrade Your Thermostat
If you've had your thermostat for a while, then you're due for an upgrade. Smart and Wi-Fi thermostats are the units to choose. We recommend these models because they work for you and they're incredibly efficient.
If you're overwhelmed with the choices you have, then we're the ones who can help you sift through them.
Get Your Ceiling Fan Involved
If you're lucky enough to have a ceiling fan, make sure you get it into your cooling mix.
Don't think about your ceiling fan as something that's only used to tackle lower-level heat issues. Instead, turn on your ceiling fan whenever you have your AC on and you need extra cooling.
Bonus Tip: Remember that your fan cools you and not the room. There's no sense in leaving it running when the room is empty.
Work With Your Home
If you're going to do extensive cooking or baking, do it in the evening. You don't want to heat up your home from the inside. It's going to hurt your cooling process.
The same goes for the light in your home. You need to close your blinds and curtains during the height of the day. Any amount of excess light will make your home hotter.
Call a Professional When Necessary
We touched on this in the intro, but if you don't notice a change in your home after trying the tips above, it's time to call us.
Typically, trying out one or a combination of the tips above should improve your air conditioner's efficiency. If you take a crack at it and notice nothing, pass the baton to us. We're prepared to get you the AC service you need. We're known for repairs that take the hassle out of everything.
Contact Scaran for your air conditioning services in Edison.