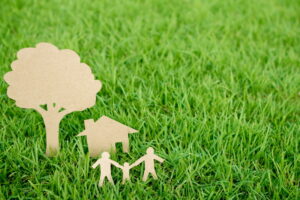 If your property has a fuel tank that needs to be replaced or refilled, you may be wondering what to do to prepare for that delivery. The good news is, our team has some tips from our own experience in the business.
You can keep reading to learn more about how to prepare your home for oil deliveries in New Brunswick, NJ. Then, give our team a call for all of your home fuel needs. Our licensed technicians can help you with everything from deliveries to annual maintenance and ensuring that all of your gas lines are secure and in optimal working condition.
Clear Delivery Instructions
The first step to preparing for an oil delivery at your home is to provide our delivery team specific instructions for reaching your home. Some addresses are difficult to find using GPS alone. If you have any tips for how the driver can get to your address, offer them when you call to schedule service. 
Delivery tips may also include how to navigate your property so our delivery team knows exactly where to go. Driving down an incorrect driveway or pulling up to the wrong side of the house can make the delivery appointment significantly longer.
Clear a Way
You also want to make sure that you clear a path for our oil delivery team in advance. Don't wait until the day of the delivery to get out in your yard and move any debris or lawn ornaments. If you have children, you may have toys in your yard that need to be moved. Think about furniture or items that you usually store outdoors that have the potential to interfere with the path to where your fuel tank is.
Move all of these items in advance and clear away any debris like tree limbs that may interfere with the delivery. Doing this in advance ensures that your appointment goes as smoothly as possible when the oil delivery team arrives. Waiting until the last minute could delay your appointment or lead to problems that you did not anticipate ahead of time.
Safety Concerns
It's also important to make the delivery team aware of any safety concerns on your property. For example, if you have any outdoor pets, let us know ahead of time or at least when we arrive. If possible, confine these pets in a separate fenced-in area, in a room of your home or even your garage. This is important for both your pets and the delivery team so that everyone is safe.
Other safety concerns may include holes or other potential problems on your property. For example, you may have land that slopes sharply in one direction, or sand in one area that is difficult to drive across. When our team knows about these things in advance, we can work around them or avoid them completely.
Plans to Move
If you ever plan to move out of your home, it's a good idea to let your usual fuel delivery team know in advance. This helps us to prepare for future homeowners and know that any future deliveries may be canceled or vary based on that new homeowner's needs.
Contact Scaran today to schedule an appointment with our professionals for all your fuel needs.