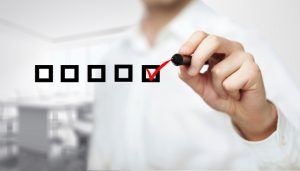 Temperatures are finally starting to cool down here in East Brunswick. It's time for you to start thinking about your air conditioning services. If you've noticed that you're having a little trouble with your air conditioning system,contact our team. We know it might seem easier to brush off these problems and wait until next year to address them, but the reality is that it's always easier for you to take care of the problems sooner rather than later.
If you're looking for AC repair in East Brunswick, NJ, you can rely on our professional team. It's common to have a little air conditioning trouble toward the end of the summer. After all, your air conditioning system has a lot of work to do here through the hot weather. Just make sure you turn to our team when you need quality work.
3 Simple Steps to Help Your AC System
What should you do at the end of the season? There isn't exactly a rulebook. Here are a few simple guidelines you can follow to make sure you square away your air conditioning services before fall rolls in.
1. Get an Assessment from Our Professionals
The end of the summer should be a time of reflection. But we're not asking you to survey your system on your own. We want you to have a professional take a deep dive into it. Our experts can let you know what problems the AC is experiencing, the source of these issues, and if a replacement is in your near future.
We're not here to upsell you or lead you astray. We're not one of those teams who just wants to line our pockets with more money—we really want you to be comfortable in your East Brunswick home.
2. Give Your AC a Break
Don't run your air conditioner into the ground. Instead, give it a rest by trying the following tips:
Close the Blinds and Curtains: Natural daylight is nice, but it brings in plenty of heat along with it. Close the blinds and curtains to lessen the strain on the air conditioning system.
Use the Ceiling Fan: Use your ceiling fan to cool off instead of blasting the air conditioning system.
Turn Up the Thermostat: You don't need a super low thermostat setting to stay cool. This is especially true now that temperatures are cooling off. Raise the temperature of the  thermostat a little to ease the strain off the cooling system and save money.
3. Schedule Maintenance
Maintenance is the best way for you to keep your air conditioner in great shape. If you neglected maintenance this year, make sure you schedule a maintenance appointment with our team for this upcoming spring. Scheduling a maintenance appointment for the air conditioner before summer ensures that the system is primed and ready to cool your home throughout the long hot months ahead. You can even join our maintenance plan here at Scaran. Contact our team today to learn more.
Get in touch with Scaran today to schedule an appointment for air conditioning services. We'll help you get your system in shape before the end of summer.