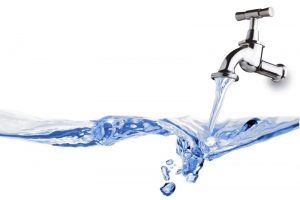 Winter is finally thawing out here in Edison. You're probably looking forward to storing away those winter coats and feeling the sun shine down on you. Unfortunately, the return of spring can also lead to problems with your plumbing. Warm temperatures mean that problems that seemed benign can advance into glaring issues.
We get a lot of plumbing calls around this time of year—we know that it's hard to find a reliable technician in New Jersey, so that's why we always provide excellent service. If you're looking for great plumbing in Edison, NJ you won't have to look any further than our team.
Common Plumbing Problems During This Time of Year
Here are a few common plumbing problems to look out for as winter melts into spring:
Low Water Pressure
If your shower head or sink faucet seems to just trickle out instead of pouring out heavily then you're facing a big plumbing issue. Low water pressure is usually a symptom of the problem rather than the problem itself. For example, you might see a drop in your water pressure after you have a leak in your home or a pipe burst. If you're not seeing signs of a leak then make sure that you contact a professional.
Leaky Pipes
You might have nursed a pipe leak all winter and it's now rearing its ugly head in the spring. This normally happens after your pipe expands and contracts due to changes in heat throughout the winter. If you have a pipe leak, don't try to handle it on your own. Instead rely on one of our seasoned professionals.
Slow Drainage
If you find yourself standing in still water while you shower then it's a great idea to call a professional. Slow draining fixtures throughout your home are a sign of impending plumbing problems on the horizon. You can avoid a major system problem by catching these issues early.
Spring Plumbing Tips
So what can you do to prevent or combat problems like the ones listed above? We've compiled a short list below:
Schedule Maintenance
If you stay on top of the function of your water heater and plumbing system as a whole, you can always ensure that you're never having issues with your plumbing system. Our service professionals are great at providing everything you need. We anticipate problems before they arise because we're seasoned professionals who understand the area. You can even join our maintenance plan to make sure that your home is always up to par.
Make Sure You Call for Repairs Promptly
Ever heard the phrase, "if you see something, say something?" This applies to your plumbing system too! Don't wait around if you're having a problem in your home (even one that's only mildly irritating) make sure you call our team today. Procrastination only makes things worse and costs you money in the long run. You need to stay proactive to keep your home comfortable.
Make sure that you watch out for these plumbing problems this spring. If you're experiencing these issues you can rely on the team at Scaran to get your home up and running like new again. Contact us today to schedule an appointment.