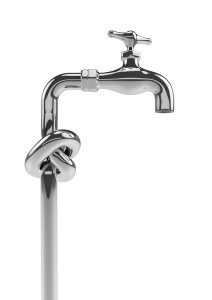 We know how frustrating it is to experience low water pressure in your home. When your water pressure dwindles everything suffers—from your showers to your dishes. If you want to fix this problem, it's important to have a trained professional from a team like ours service your plumbing system. Your plumbing system is expansive and complex so make sure you treat it with care.
If you're looking for professional plumbing in Woodbridge, NJ, contact our friendly team. We understand the unique needs of New Jersey homes and pride ourselves on our customer satisfaction.
Common Causes of Low Water Pressure
Here are the most common causes of low water pressure:
Corroded Plumbing
Do you live in an older home with low water pressure? Corroded plumbing is likely your problem. Corroded plumbing is one of the more serious issues with a plumbing system may face. Depending on how corroded your plumbing is, you might need to replace the entire system. The best way to determine the severity of your problems is through a professional's analysis. If you need repiping services, we offer the most reliable ones in the area.
Clogged Pipes
A common problem that causes low water pressure in your home is clogging. If both your water valves are open, then you're probably suffering from a clogged pipe. To determine whether or not you're dealing with a pipe clog, you need a professional plumber with extensive knowledge to assess your system.
Always have a professional perform this job for you. If you attempt to unclog your pipe with over-the-counter drain cleaners, you'll cause more harm than good to your plumbing system. Over-the-counter drain cleaners are so corrosive that if they don't clear your clog and the liquid remains in your pipe, it eventually corrodes this material. Don't try to cut corners—hire a professional.
Faulty Fixtures
One of the most common causes of low water pressure is faulty fixtures. If the faucets in your home are older, they can often become clogged by rust, limestone, or dirt. When there's lots of build-up in your fixtures, it impedes the flow of water through your pipes. A clogged fixture can either get a thorough cleaning and be used again or it can be thrown away and replaced.
Don't try to DIY your plumbing jobs. A trained professional from our team can do an immaculate job for you. When you choose a professional, you'll know the job is done right the first time.
Why Choose Scaran?
At Scaran we have almost 90 years of history in the HVAC industry, we've taken this time to perfect our company's craft. We truly understand the needs of homeowners in the Tri-State area and work tirelessly to satisfy our customers. We care about the integrity of our services more than our profit. When you choose Scaran you'll know that you're getting a team of professionals with experience in providing dependable, quality heating and cooling services.